The overall goal of the EU funded project "Taking European EnergyManagers to next efficiency levels by implementing energy audit recommendations – EUREMnext" was to contribute to environmental protection and competitiveness in businesses by increasing the quality of energy audits and the rate of implementation of energy efficiency measures. This shall be achieved by providing trainings to increase the number of qualified and accredited energy experts.
The project expanded the well-established EUREM European EnergyManager training program to 6 new countries, enabling more persons to become qualified experts in the field of energy. The trainig was also enriched with 4 new modules in e-learning format (on mobility, Industry 4.0., energy audit standards and process, company energy culture), with 1 enhanced module with more emphasis on financial topics and a new practice module. Implementation support activities for trainees and other energy managers were also planned, and organised, to coach and support these experts beyond the training scope.
The Energy Institute for Businesses (EIW) and the Austrian Federal Economic Chamber (WKÖ) were responsible for the implementation of the alumni survey, the draft of some of the new course modules, for designing additional support activities and testing them in Austria, as well as for coaching and supporting the EUREM providers in the new countries.
EUREMnext was carried out by a consortium of 13 partners, headed by the Chamber of Industry and Commerce Nuremberg.
Period: March 2018 to June 2021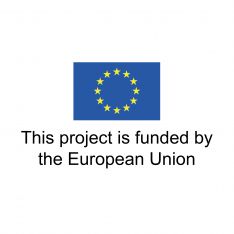 The EUREMnext Project has received funding from the European Union's Horizon 2020 Research and Innovation Programme under Grant Agreement No. 785032.

The sole responsibility for the content of this webpage lies with the authors. It does not necessarily reflect the opinion of the European Union. Neither the EASME nor the European Commission are responsible for any use that may be made of the information contained therein.